Practical Classics Classic Car & Restoration Show
NEC, Birmingham.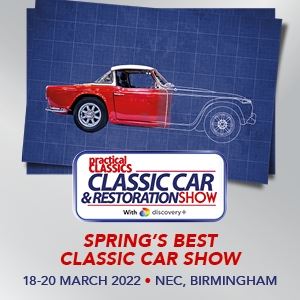 If you have a promotional code, please enter it in the box below. The page will reload showing you the tickets at the discounted price. To receive the latest news about the show, and receive special offers and discounts, sign up to our
Already Ordered Tickets?
If you would like to add more tickets to your order, please enter your details to group your orders together and only pay one transaction fee.
More information about Practical Classics Classic Car & Restoration Show tickets
If you have a disability that restricts your ability to attend the Fair on your own, to the extent where a helper is needed, then a carer can be admitted free of charge to assist you. Please select this ticket type during the booking process. You will need proof of disability to be admitted. For any queries regarding your advance booking contact us by visiting the Customer Service area. For more information on the show please visit our FAQ page